You might think a small freezer is a fairly simple appliance that is used to just keep your food cold, right? However, choosing a freezer is not an easy task once you start shopping for it. Freezers come in many different forms and sizes and you'll find a surprising array of features and factors to consider.

With the gradual improvement of modern homes, small freezers are now widely used to complement refrigerators due to its lack of freezing spaces. This is especially so for large households who like to buy in bulk for future use.

Small freezers are not just advantageous because of their capacity, there are also many hidden features too! Let us help you on the KADEKA All New X-Series Chest Freezer. Enhanced with new features that includes the digital thermometer, fast freezing capability and an energy efficient compressor, the X-Series is a powerful storage solution for your needs.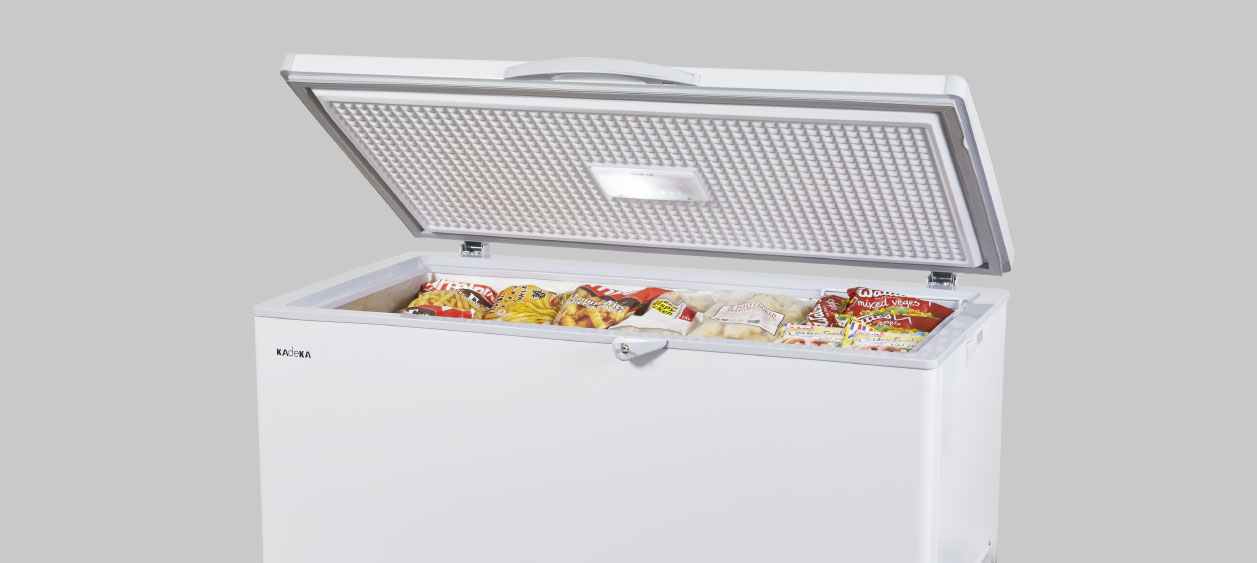 Here are a few advantages and features to having a mini chest freezer in your home.

1. Storage
KADEKA The X-Series chest freezer give you ample storage for your convenience. For any frozen food or meal preps, our freezers can help to keep your food fresh for a longer period of time by, thereby giving you the ultimate convenience for your meals.

2. Environmentally friendly
The X-Series uses the R600a refrigerant which is both effective and environmentally friendly. It offers reliable cooling with low environmental impact and has been used safely across the world. Apart from this, it also has a low Global Warming Potential (GWP) and consumes less energy.

3. Digital thermometer
The digital thermometer on the X-series can not only be easily adjusted but also allows you to have accurate readings of temperature.

4. Fast-freezing function
Through our fast-freezing function, it can quickly freeze items that are not pre-frozen. This is especially important when you place fresh food in it since it can increase the temperature of the freezer and affect the quality of its surrounding food.

5. Energy efficient compressor
By introducing a new and improved compressor, the X-series is more energy efficient than before and will help save on your electricity costs.

6. Sturdy Hinge
The X-series equipped with long lasting and durable sturdy hinge that allows you to open our chest freezers effortlessly.

7. Handle with lock
All Kadeka X-Series Chest Freezers are equipped with lock, keeping your frozen food safe especially for use in commercial settings like restaurants.

8. Affordable
KADEKA offers a wide range of chest freezer sizes and prices starts from just $328

9. Wheels
All KADEKA X-Series chest freezer come with 4 mobility wheels, allowing you to easily move the freezers from place to place no matter how heavy they are.

10. Large capacity
Having a small freezer at home can offer the solution to bulk buying and in fact, help you save money.
Giving you the best storage solution, X-Series features a wide range of sizes to suit your needs. Store large amount of food with our dependable chest freezers!
| | | | | |
| --- | --- | --- | --- | --- |
| Model | Capacity | Weight | Dimension | Power Consumption |
| KCF-100X | 100 litres | 27kg | 574(W) x 845(H) x 564(D) | 0.65kWh/24h |
| KCF-150X | 150 litres | 31kg | 754(W) x 845(H) x 564(D) | 0.8kWh/24h |
| KCF-200X | 200 litres | 35kg | 950(W) x 845(H) x 564(D) | 1.1kWh/24h |
| KCF-250X | 250 litres | 37kg | 950(W) x 845(H) x 644(D) | 1.3kWh/24h |
| KCF-300X | 300 litres | 41kg | 1116(W) x 845(H) x 644(D) | 1.45kWh/24h |
| KCF-380X | 380 litres | 55kg | 1275(W) x 825(H) x 740(D) | 1.7kWh/24h |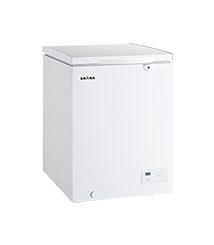 KCF-100X
Chest Freezer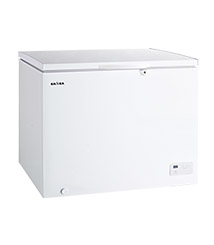 KCF-200X
Chest Freezer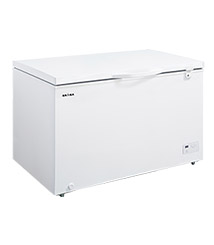 KCF-380X
Chest Freezer