Kadeka Ice Cream Showcases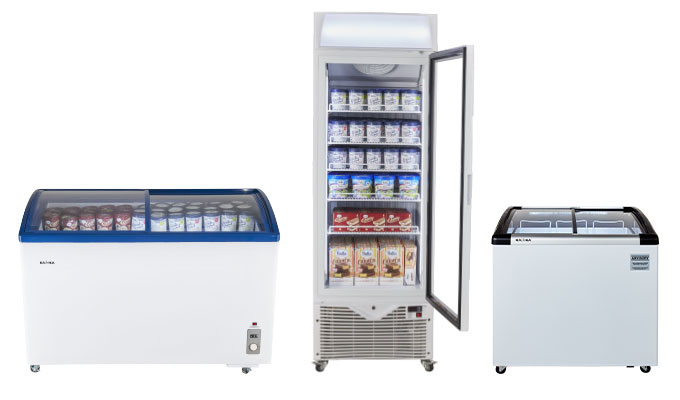 A good freezer display is vital in order to display your ice cream beautifully. We provide both options of sliding option or one door option.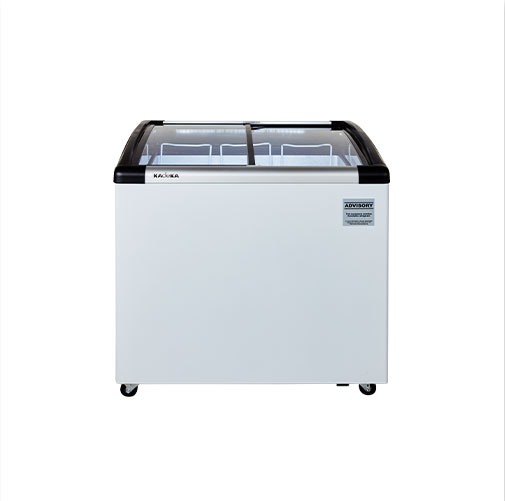 KSF-180
Curved Glass Ice Cream Freezer
Capacity: 165L
Product Dimension: 770W x 606D x 842H(mm)
Energy Consumption: 2.2kWh/24h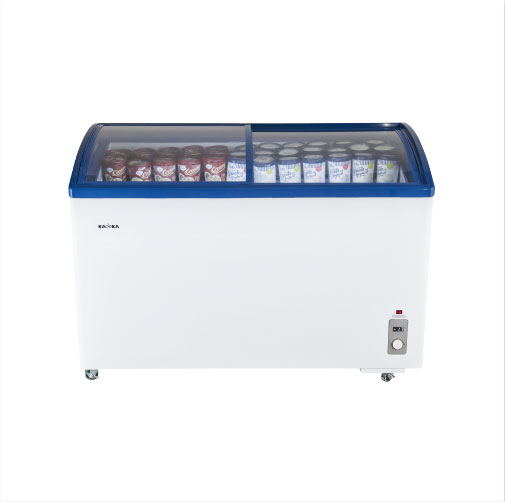 KSF-320W
Silding Door Ice Cream Showcase
Capacity: 320L
Product Dimension: 1255W x 635D x 895H(mm)
Energy Consumption: 275W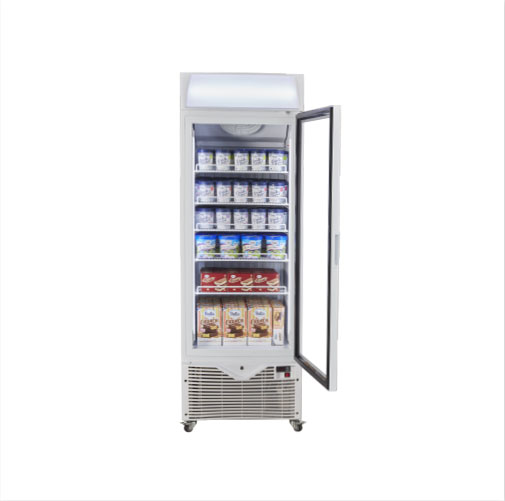 KSF-450W
One Door Ice Cream Showcase
Capacity: 430L
Product Dimension: 670W x 800D x 1980H(mm)
Energy Consumption: 14.5kw.h/24h
LED Lighting
Lighting up your products beautifully.
Digital Display & Control System
Accurate and easy viewing of temperature.
Fan Cooling
Our fan cooling system ensures that the showcases do not overheat and performs to its top abilities.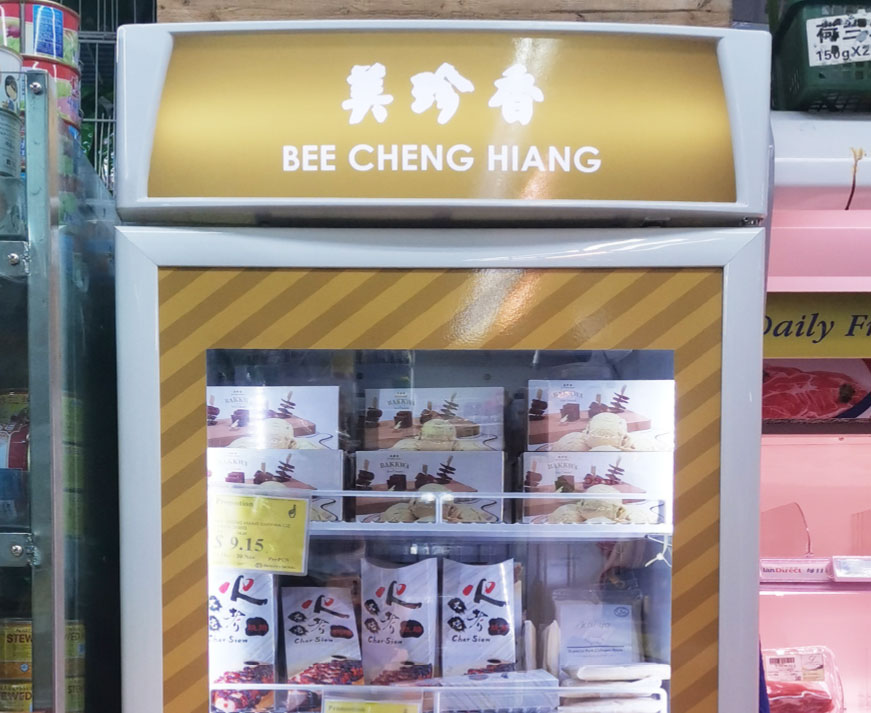 Our Trusted Clients
BEE CHENG HIANG
Bee Cheng Hiang - well known for their delicious bak kwa has boldly come up with their latest product, Bak Kwa ice cream! Placed in our Kadeka ice cream freezers, Bee Cheng Hiang trusted Kadeka's technology and design to showcase their ice cream. These can be found in supermarkets all over Singapore, and as well as their outlets.
Our Trusted Clients
CP-MEIJI DAIRY
CP-Meiji needed a reputable and reliable cooling appliance brand to partner them in distributing their dairy products across Singapore. Step in Kadeka, with our range of cooling products that is able to not only provide the optimal storage temperate required but equipped with other quality features that makes us the perfect choice.