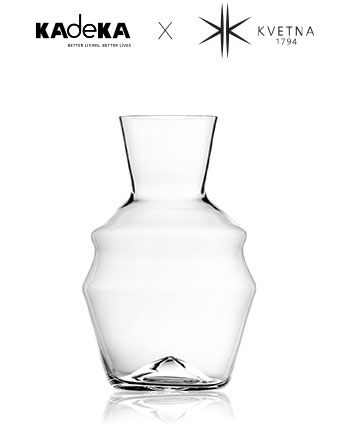 Tradition for more than 220 years.
Enhance your wine experience.
This striking glassware collection draws its inspiration from avant-garde Cubist architecture, characterized by sharp edges and clear geometry. Elegant curves and delicate lines mirror the sharp angles of the cups, giving beverages a new dimension and a refreshing perspective.
About Kadeka Kvetna Glassware
The Květná glassworks is one of the longest-running glassworks in Czechia. Relied on quality glass, flawless workmanship, modern and traditional designs. Květná uses modern technologies to achieve the highest possible quality and at the same time preserve the craft tradition and uniqueness of handicrafts.
SHOP KADEKA KVETNA KALYKE DECANTER