Kadeka is all about bringing the finest experience to your home. Our products are crafted with the highest quality of design and technology to give you only the best lifestyle experience.

Founded in Singapore in 1998, we pioneered the wine chiller industry with the first ever 30-bottle chiller in Singapore. Not stopping there, over the years we have developed our design and technology to create products that adds value to everyone's life.

INNOVATION
We take conventional products and improve on them with unconventional technologies. We are often the first to introduce innovative breakthroughs in the market.

DESIGN
Working closely with our stable of design houses, we deliver attractive products with user-centric features that reflect our attention to detail. This is crucial letting our products match our customers' lifestyles.

QUALITY
We are focused on stringent quality control in all our production lines, from the materials we choose, to the workmanship, to the ease of operation. This means products that are more durable for more enjoyment
only the best
lifestyle experience
We believe in creating the best products so that you can indulge in a premium lifestyle experience in the comfort of your own home.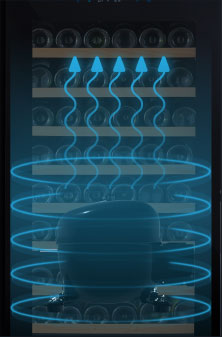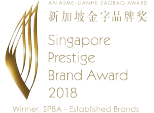 In 2018, Kadeka won the Prestige brand award for development of the first inverter technology Wine Chiller. The inverter technology ensures silent operation and continuously regulate and create consistent temperature.
In an innovative first during 2021, the Kadeka Medley was created. This series features a separate compartment with its own temperature zone and customisable racking system providing great versatility and options.
We are committed to keeping up with the new needs of our customers. By offering greater choice and better service, we seek to bring the Kadeka brand into every home.

To Top